International driving license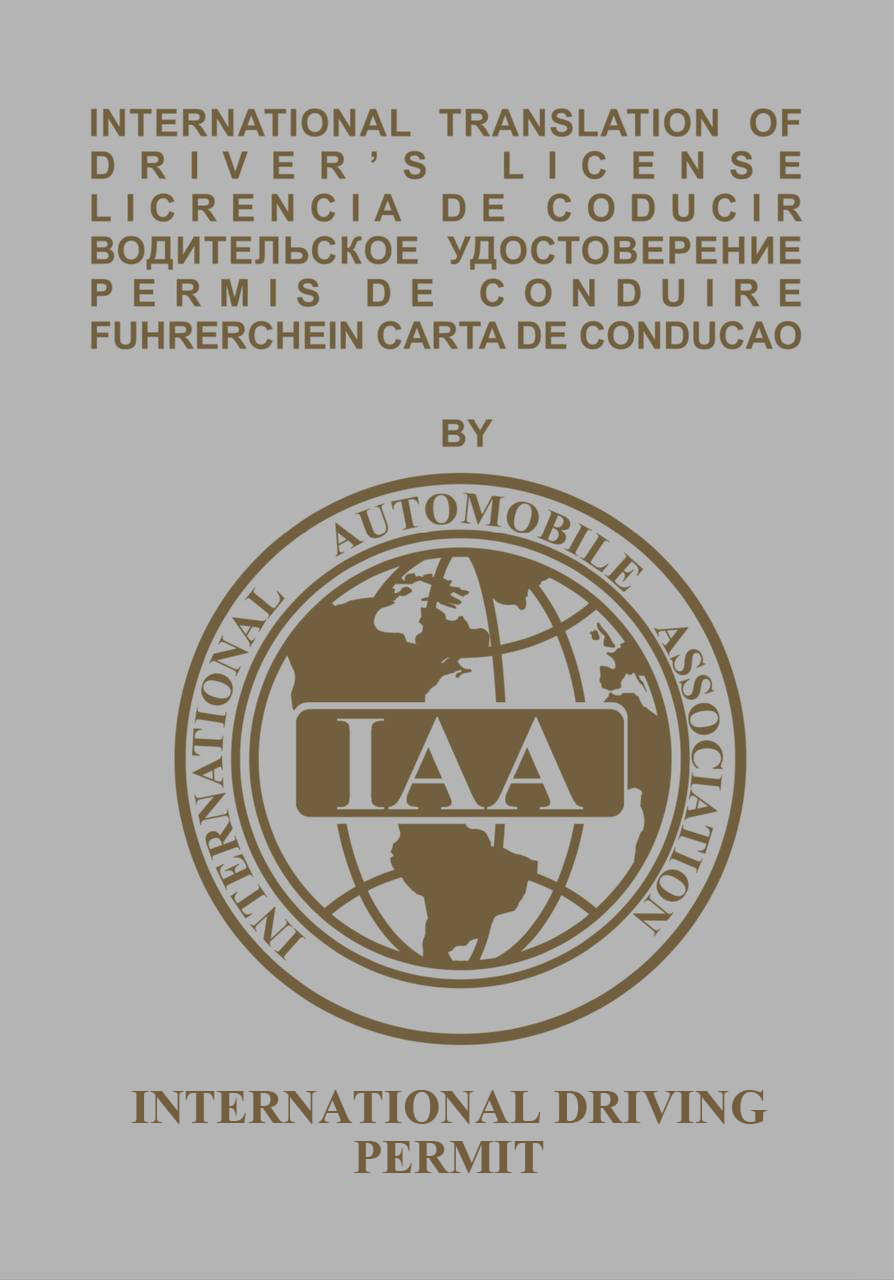 Sample International Driving Permit
An International Driving Permit (IDP) is a translation of your national driver's license into many of the world's major languages.
An IDL needs to be easy for traffic inspectors and car rental companies to understand your national driver's license in a language they can understand. It is worth remembering that without your national driver's license, the IDP will not be valid!
This document is abbreviated as the IDP, and it is not official and does not replace your national driver's license.
To apply for an IDP, you must be 18 years of age or over. An additional exam is not required. Just fill out the form, it usually takes about 1 minute.
Cost and terms
In 1 hour
52.000 ₸
Driver ID Card
Car rental discounts in partner networks
IDP valid for 3 years
Instant PDF output
Same day free delivery in Almaty
Free delivery within Kazakhstan
In 15 minutes
40.000 ₸
IDP valid for 3 years
Instant PDF output
Same day free delivery in Almaty
Free delivery within Kazakhstan
Methods for issuing an IDP
Online
Fill out the form on the website and pay online using a bank card of any country.
In the office
Fill out the form in our office and pay by card or cash.
Methods and terms of delivery
In Almaty
Free delivery according to the "day to day" program by courier to the door.
Pickup
In our office in Almaty or from representatives in other cities.
Intercity
Free express delivery CSE, SDEK or KAZPOST - 1-3 working days to the door.
In which countries is the IDP valid?
We have been complying with the Vienna Convention on Road Traffic since 2004.
Albania, Algeria, Argentina, Armenia, Australia, Austria, Azerbaijan, Bahamas, Bahrain, Bangladesh, Barbados, Belarus, Belgium, Benin, Bosnia and Herzegovina, Botswana, Brazil, Brunei, Bulgaria, Burkina Faso, Cabo Verde, Cambodia, Canada, Central African Republic, Chile, Congo, Costa Rica, Côte d'Ivoire, Croatia, Cuba, Cyprus, Czech Republic, Congo, Democratic Republic, Denmark, Dominican Republic, Ecuador, Egypt, Estonia, Fiji, Finland, France, Georgia, Germany , Ghana, Greece, Guatemala, Guyana, Haiti, Holy See, Honduras, Hong Kong, Hungary, Iceland, India, Indonesia, Iran (Islamic Republic of), Iraq, Ireland, Israel, Italy, Jamaica, Japan, Jordan, Kazakhstan, Kenya, Kuwait, Kyrgyzstan, Laos, Latvia, Lebanon, Lesotho, Liberia, Liechtenstein, Lithuania, Luxembourg, Madagascar, Malawi, Malaysia, Mali, Malta, Mexico, Monaco, Mongolia, Montenegro, Morocco, Myanmar, Namibia, Nepal, Netherlands, New Zealand, Niger, Nigeria, North Macedonia, Norway, Pakistan, Papua New Guinea, Paraguay, Peru , Philippines, Poland, Portugal, Qatar, China, Republic of (Taiwan), Korea, Republic of, Moldova, Republic of, Romania, Russian Federation, Rwanda, San Marino, Saudi Arabia, Senegal, Serbia, Seychelles, Sierra Leone, Singapore , Slovakia, Slovenia, South Africa, Spain, Sri Lanka, Sweden, Switzerland, Syrian Arab Republic, Tajikistan, Thailand, Togo, Trinidad and Tobago, Tunisia, Turkey, Turkmenistan, Uganda, Ukraine, United Arab Emirates, United Kingdom, United States of America, Uruguay, Uzbekistan, Venezuela, Vietnam, Zimbabwe.